-----THIS SITE IS IN PROGRESS-----
Thanks for your understanding!



VANITIES - Marilyn Monroe Theater, New York 2010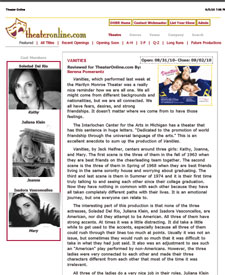 Review by Serena Pomerantz (Theateronline.com), Sep 5, 2010
"All in all, a very strong production of a play every woman who has ever
had and lost a friend should know. It is funny and touching,
something that more theater today needs."