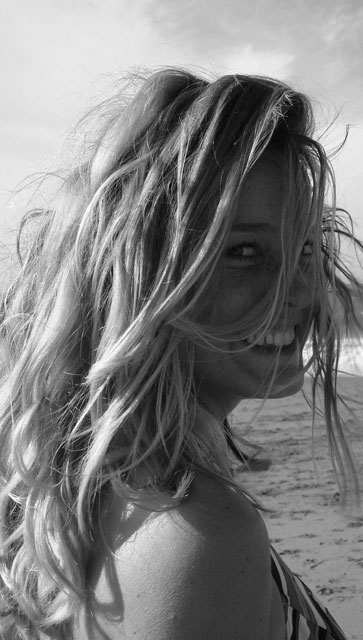 Juliana was born on March 26, 1985 in Cologne (Germany) where she spent her childhood and youth. She grew up being an active and cheerful child loving horses, ballet and all kind of sports. When her Mum looked for Juliana, she could find her outdoors most of the times. Or she found her shooting little films with her friends and acting and reproducing scenes from their favorite TV series! A lack of equipment could never stop her creativity. So she turned a big loaf of bread into a big fat belly and sometimes even irons had to turn into defibrillators...
Still. After graduating from high school Juliana started studying sports at the German Sports University Cologne (DSHS Köln), even though she knew she had a great passion for acting. Her studies focussed on media and communication - an attempt to stay close to her favorite medium Film but not having to deal with the far and vague field of acting...
Her plan worked out. At least until she got the chance to work on camera for the German TV network WDR and a production company in Cologne. Shortly after Juliana began working as a TV producer for the biggest European Broadcasting Company RTL - in New York. That's where and when she finally decided to follow her passion. She was going to study at the Lee Strasberg Theater and Film Institute.
Right after finishing her sports studies in Cologne she came back to New York and became a part of the renowned Theater Institute founded by Lee Strasberg. Here she established the basis for her work as an actress. Being honest towards herself as well as courage, openness, the constant search for truth, detailed persistent work and continuous learning and experiencing have become essential for her in life and acting - on stage and for film.
Via Brazil and Berlin Juliana finally returns to her hometown Cologne where she combines her three biggest passions. Acting, sports and closeness to her home and roots. But there's always a suitcase nearby, packed and ready to go to experience more "Life and Adventure".